Chafe-Pro® began as Fjord Inc. Nautical Instruments, a company originally founded as a partnership in 1967 by Gail & Capt. Edward Ratigan, PhD, to manufacture their self-designed compact nautical range-finding analog calculator. The calculator was primarily used for navigating the coasts and rivers of Southeast Asia where visual navigational aids were often limited.
In 1991, Fjord Inc. developed the Chafe-Pro® concept for protecting marine lines from chafe abrasion and in 1995 was awarded a US patent for their innovative and unique design with wrap-around-closing feature (i.e. the hook & loop). Fjord Inc. was incorporated in the state of North Carolina as a small business entity in 1997 and to this day all Chafe-Pro® products are still manufactured in the state. Gail, a veteran of many small boat ocean crossings, and Ed, who is an unlimited master mariner-oceans in the Merchant Marine and a former US Navy signalman and reserve line officer, turned the business over in 2010 to their son Michael.
Michael, who himself made his first ocean crossing under sail at the age of seven, currently resides in North Carolina along with the rest of the family. Since Chafe-Pro®'s inception in 1991, we have continued to improve our product line. To that end we have been successful — today Chafe-Pro® is regarded as the best chafing gear offered to the global market. Fjord Inc. guarantees that Chafe-Pro® will outlast and outperform all removable anti-chafe protection devices, when tested under the same conditions.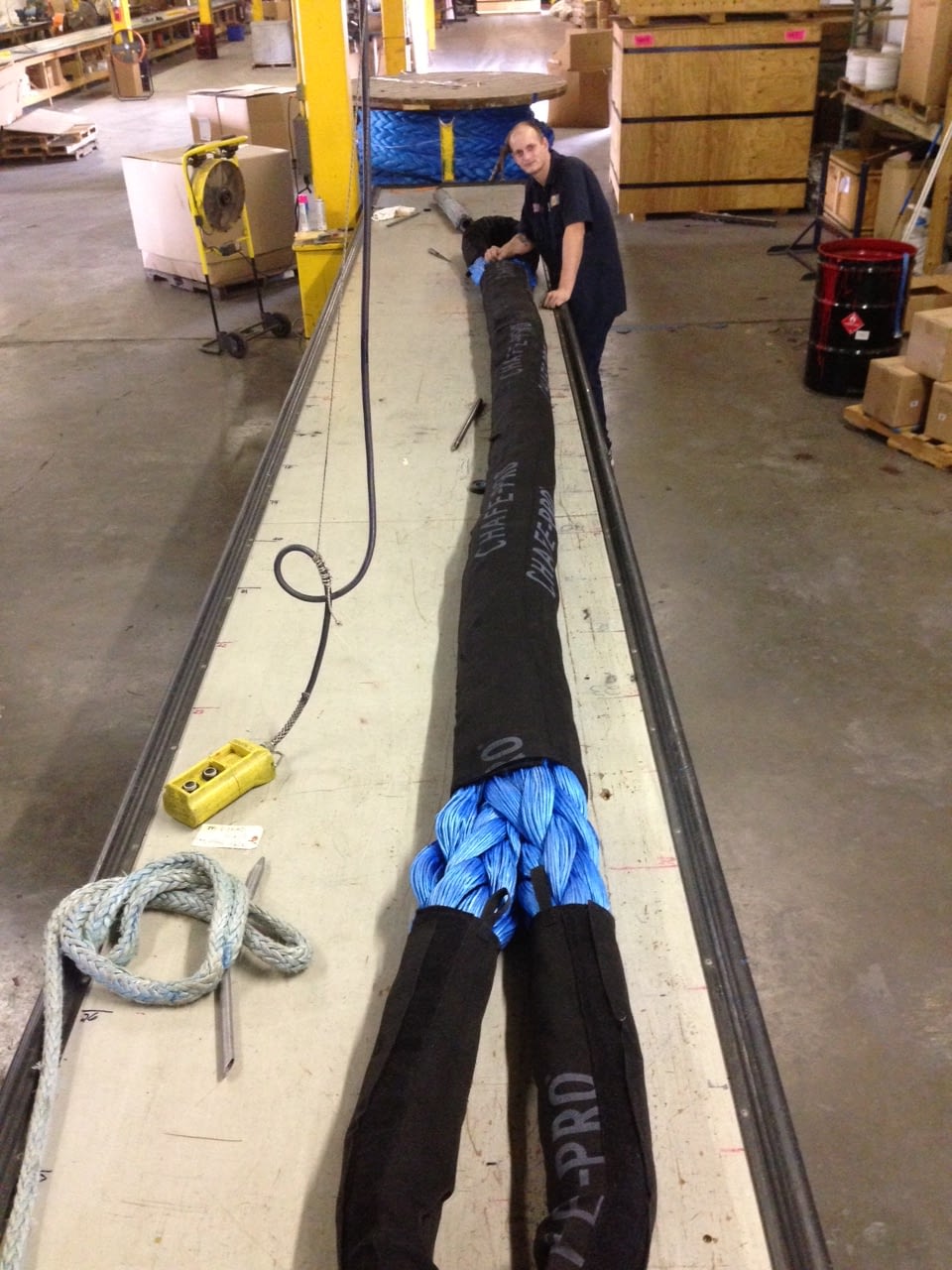 Chafe-Pro® is registered in the US Pat. & Tm. Office and in the European Union.
Abrasion Resistance
Abrasion resistance is obvious. Chafe gear must be able to resist marine abrasions, such as that from piers, chocks, poor fair-leads, etc.
---
Flexiblity
Chafe gear needs to be flexible so that it can conform as closely as possible to a line's dynamic deployed configuration (DDC). The DDC is particularly important for a line that undergoes a tight bending radius. Chafe gear that is semi-rigid (i.e. due to the use of polymer coatings, etc.) tend to develop cracks in the coating. This results in abrasion and delaminating of the coating material. For example, some manufacturers who use semi-rigid materials for eye units sew to a shape that will conform to that of the intended eye. This would be satisfactory if eyes maintained their shapes under load – but they do not. Nylon, as used in Chafe-Pro® products, is flexible and readily conforms to any lines' DDC under both static and dynamic load conditions.
---
Tensile Strength
While not directly providing any abrasion resistance, tensile strength is actually an important characteristic in the manufacturing of chafe gear. One's not going to use chafe gear to tie a vessel to a pier or to tow a barge or a ship, that's what lines are for. However chafe gear must be strong enough to respond to the stretching that a line undergoes during surging. Preferably the chafe gear will stretch if the line stretches and recoil if the line recoils. Nylon has these characteristics. Several other materials used in the manufacturing of chafe abrasion products do not. They will break, whereas nylon will not. Chafe-Pro®'s product line uses our proprietary weave, providing unparalleled abrasion protection under stress.
Chafe-Pro® was designed primarily for use by the US Coast Guard & US Navy more than twenty years ago; it still remains their first choice in protecting mooring and towing lines from chafe abrasion. Today Chafe-Pro® protects the lines used on personal watercraft to those used on supertankers and aircraft carriers.
Chafe-Pro® is currently protecting the lines of over 95% of the US Coast Guard fleet, and is in use on more than 75 US Navy vessels. In addition Chafe-Pro® also protects the lines of America's Tall Ship, the USCGC Eagle, and Old Ironside, the USS Constitution. The USCGC Eagle is the training ship for future Coast Guard officers at the US Coast Guard Academy in New London, CT. A large number of Coast Guard shore stations use Chafe-Pro®'s Yacht Series for their smaller vessels. Even NASA uses Chafe-Pro®! FJORD, Inc. was tasked with designing an abrasion resistant cover to protect the recovery tow harness used in retrieving Orion's Crew Module after splashdown.
Today Chafe-Pro® is used to protect the mooring lines that are being used to secure large passenger ships such as the SS United States, former flagship of the US Merchant Marine, at her permanent mooring. Various Chafe-Pro® units are in use by many towing, ship assist and shipping companies around the world.
For over 15 years, FJORD, Inc. has been contracted to supply Chafe-Pro® to US Government agencies and contractors. Chafe-Pro® Customers Include:
US Government: Navy, Coast Guard, Army, Military Sealift Command, NOAA, MARAD, Marie Police, Marine Fire
Foreign Government: Military & Civilian Sectors
Others: Offshore & Inshore Towing Industry, Ship-Assist & Ship-Tow Operations, Commercial Tankers, Commercial Fishing Boats, Ferry Companies (Domestic & Foreign), Casino Boats, Luxury Yachts, Recreational Boats, Personal Watercraft, Rock & Mountain Climbers, High-Rise Window Washing Companies, Mining Industry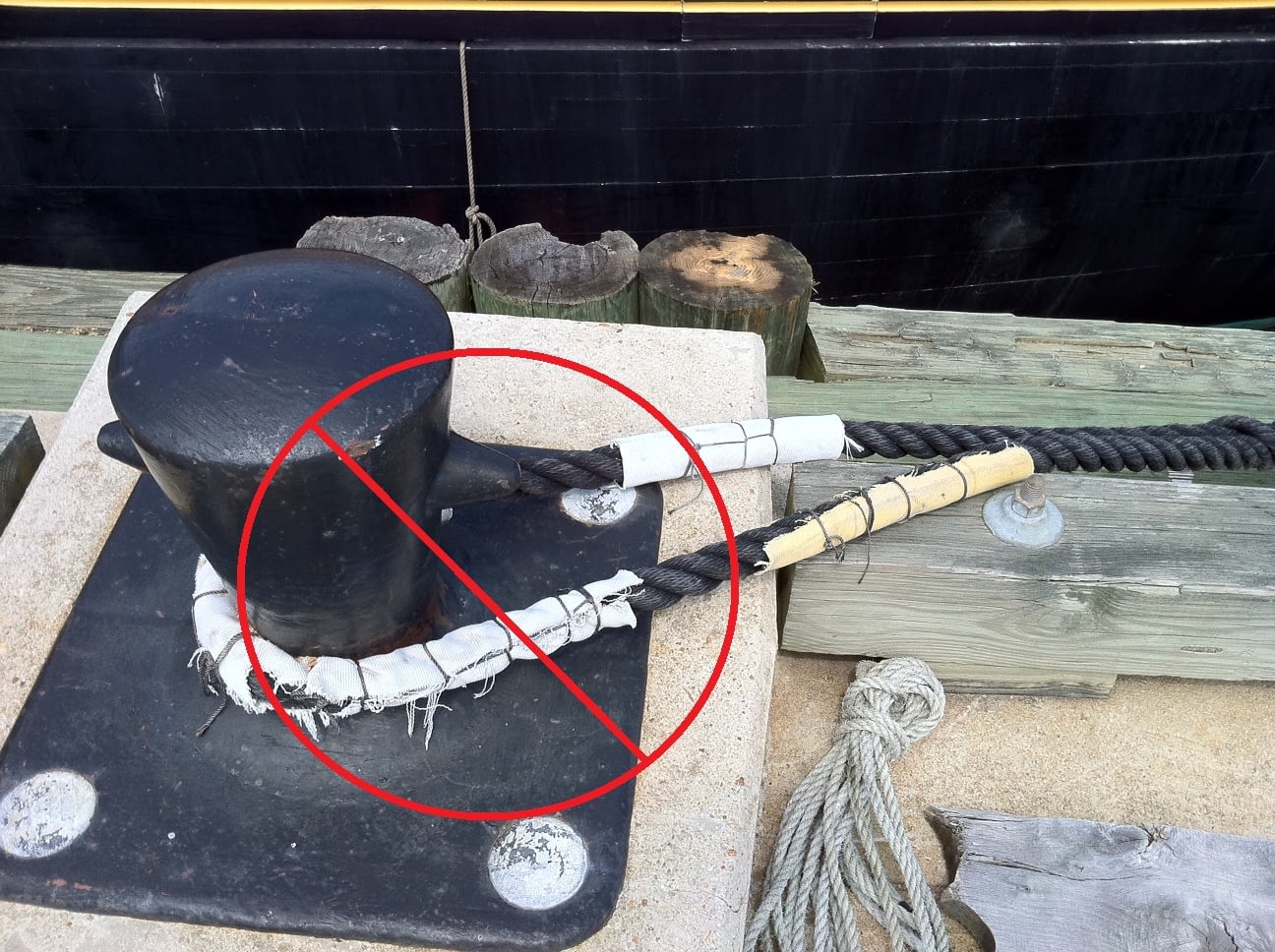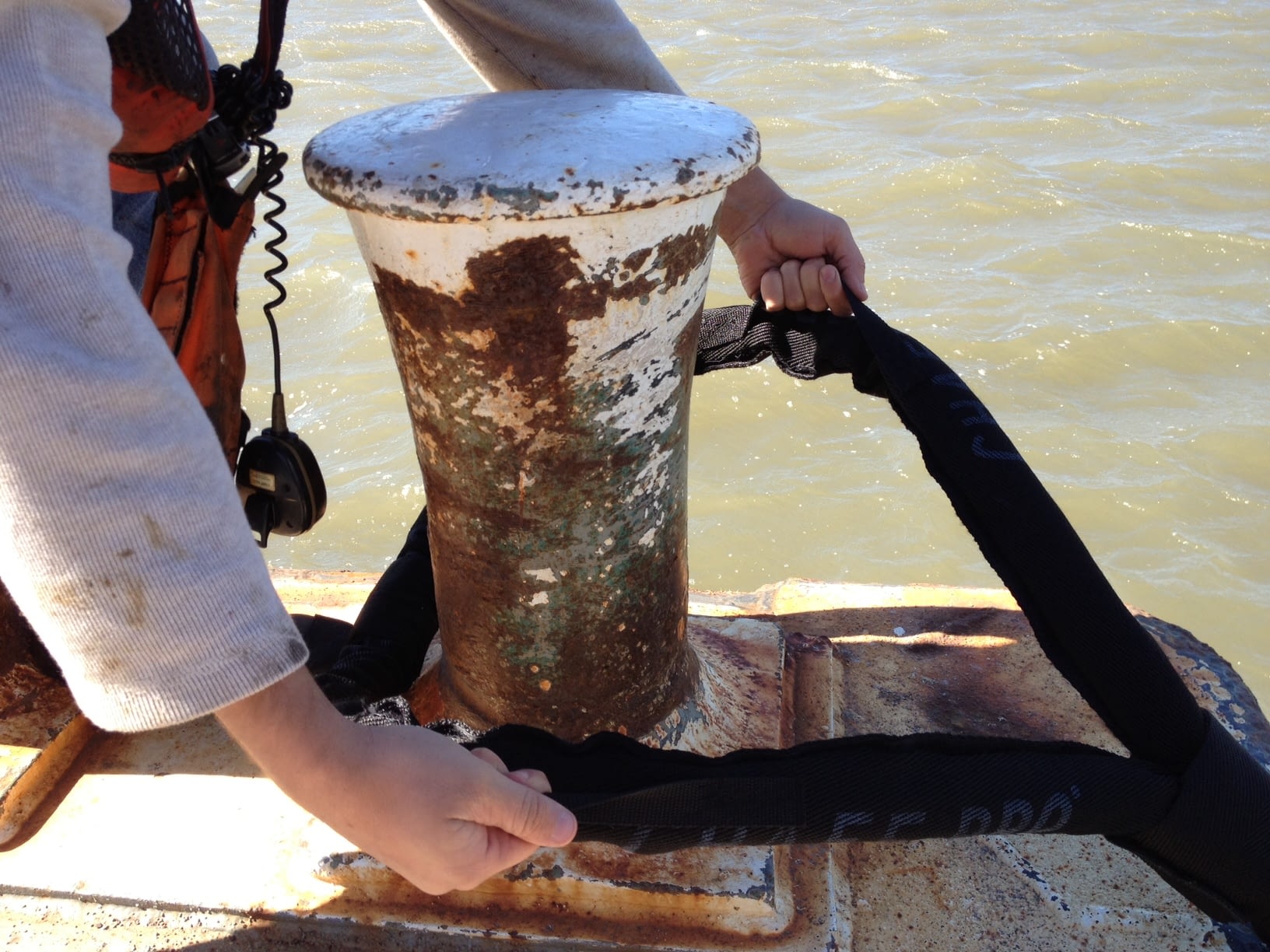 The reason for using Chafe-Pro® is simple — Protect Your Investment®!
As mooring, anchor, tow and ship assist lines continue moving to synthetic materials, their cost is something that budgets cannot simply ignore. Chafe-Pro® chafing gear not only protects the lines but also a company's investment in those lines. For just a minimal investment, Chafe-Pro® products will receive and hold up to the daily wear and tear that lines typically encounter and enables them to reach their intended lifespans. As a result Chafe-Pro® won't just protect your lines, it will also protect your overall cordage budget!
With hook & loop fasteners and being lightweight, Chafe-Pro® can be installed quickly on lines even in difficult mooring situations, making it ideal for mariners who can often encounter extreme environments. These and other reasons are why Chafe-Pro® is regarded by the maritime community as the best chafing gear on the global market!
Don't be fooled by cheap knock-offs or fire hose; these pictures show why it is important that Chafe-Pro® is protecting your lines!